Why This Course is for YOU?
This Course Will Feature:
Five Easy to Understand Steps: Whether you are new to public speaking or want to polish your existing skills, Sabirul will teach you step by step the process to deliver an effective presentation on stage.
30 Minutes of Video Learning: You will learn a pace that suits you. With Sabirul teaching you firsthand the techniques on how to handle your nerves on stage and grab audience attention.
Exercise and Resources for You to Put into Practice: You will complete simple tasks and be provided with resources to support your learning journey
What You Will Learn from this Course?
How to Feel More Confident on Stage: If you feel nervous, anxious and are afraid of standing in front of an audience to present, you'll learn the foundations of how to overcome your fear and feel more relaxed when presenting.
The Importance of Speech Preparation and the Techniques Involved: Looking into two most important steps you need to take to be fully prepared for an upcoming speech.
How to Open Your Speech: You'll learn three simple opening hooks, and how to best use them to capture your audience's interest from the offset.
How to Maintain the Audience's Attention: One of the biggest challenges as a speaker is to learn to not lose your audience half way through your speech. You'll learn the foundations of storytelling to keep your audience actively engaged during your performance.
How to Close Your Speech: Your closure is more important than how you open. You'll learn the basic techniques on closing your speech with impact.
Course Curriculum
Available in days

days after you enroll

Present with Confidence Course Preview
Available in days

days after you enroll

The Five Simple Steps to Become a Fearless Public Speaker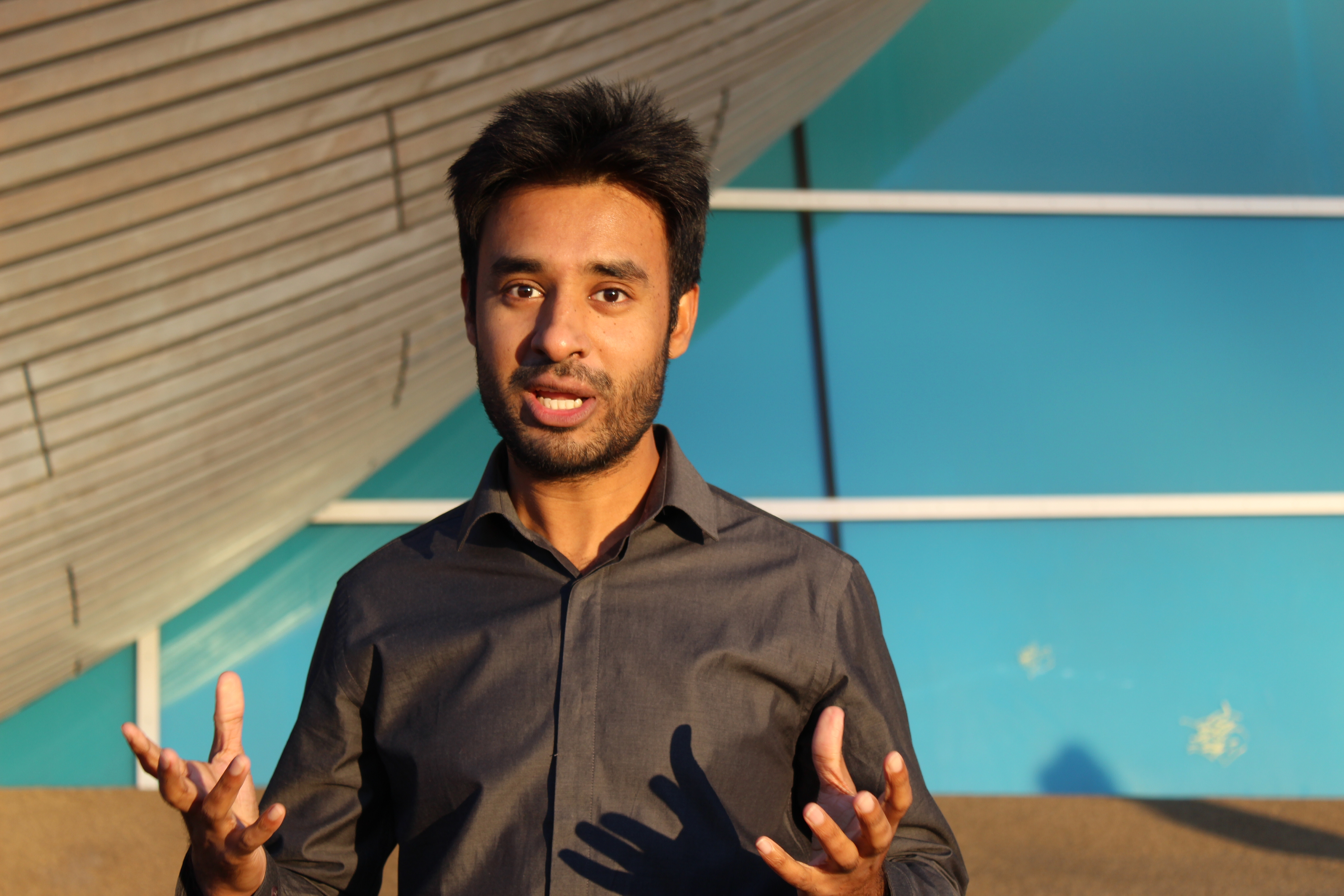 I'm Sabirul Islam, professional speaker & coach at Build Your Confidence on Stage
I deeply believe public speaking should be a natural life skill for everyone. We all communicate with each other on a day to day basis, yet most feel nervous, hold back due to fear, stress or anxiety when under the spotlight on stage.
I've designed this course so its accessible to everyone to learn public speaking, to help eliminate fear and encourage more individuals like yourself to have belief in your own ability to get your voice heard.
I want to show my support to you, and help you at least learn the essential skills to become a fearless public speaker. Enrol today as our student and begin your learning journey to build your confidence on stage.
Check your inbox to confirm your subscription
Frequently Asked Questions
Is the Course Free for Everyone?
Yes, Build Your Confidence on Stage has designed this course for everyone, no matter what stage in your career you are at, to enrol onto the course free of charge.
Is this Course for Beginners only?
This course is for anyone who wants to improve their public speaking skills. Whether you are speaking for the very first time or you are looking to polish your existing public speaking skills.
Does this Course Cover the Four-Pillars Taught on the Build Your Confidence on Stage Course?
No, as this is an introductory course, it does not dive deep into the four-pillars taught on the Build Your Confidence on Stage course.
What is the Difference Between the Introductory Course and the Build Your Confidence on Stage Course?
The Present with Confidence course covers the basic foundations of public speaking. Whereas the flagship Build Your Confidence on Stage course takes you on a complete in depth learning journey, to help you develop a speakers mindset, learn to control self-doubt, form the speaker discipline as well as learn all the steps associated with the pre, during and post performance.
With the Build Your Confidence on Stage Course, you will also learn how to turn your aspiration for public speaking into a lifestyle profession, so you'll know the steps to becoming a professionally paid public speaker.